SURA Asset Management
We accompany our clients throughout their lives to help them achieve their goals and their dreams.
Get to know us
Our regional presence
I feel motivated by knowing that I belong to a company that thinks about its employees' wellbeing.
Fausto. IT Auditing Director.
I feel motivated by helping people during their senior years, one of the most relevant times in their lives.
Camila. Communications analyst. Regional offices.
I feel motivated by knowing that I am part of a very human company, that cares about people, and about the pension and financial future of its clients and employees.
Ana María Naranjo. Consolidation analyst.
I do my job with all my positive energy. I know that what I do is a grain of sand that contributes to the transformation of the region
Johany. Internal Audit Director. Investment Management
Every day, starting in the morning, I think about how we can take ownership of Latin Americans' purpose of having a better future, and how, at SURA, we are working to make it a reality
Carolina. Regional Marketing specialist





14° lugar en Mejores Empresas para Practicantes 2020 (del 18 subimos al 14 en el ranking público dado que no todas las empresas quieren salir mencionadas en este espacio)
Chile
Distintivo Empresa Socialmente Responsable ESR. Por 15 año consecutivo SURA AM Mexico recibió el distintivo Empresa Socialmente Responsable que otorga el Centro Mexicano para la Filantropía (CEMEFI).
México CEMEFI
Protección de Datos. SURA AM México recibió la recertificación bajo el esquema de Protección de Datos Personales (PDP), que otorga el organismo de certificación Normalización y Certificación Electrónica (NYCE).
México NYCE
Censo de Educación Financiera. Consar incluyó en 2020 a Afore SURA como una de las Afores que incrementó sus acciones de EF y previsional en el ejercicio 2019. Por cuarto año consecutivo, Afore SURA se mantiene en el puntaje más elevado de este censo.
México CONSAR
Indicador +Afore. Por quinto año consecutivo Afore SURA obtuvo la calificación más alta en servicio, según el indicador +AFORE de CONSAR (Comisión Nacional del Sistema de Ahorro para el Retiro.
México CONSAR
Afore SURA fue incluida en el ranking Las más innovadoras de IT Masters Mag por el proyecto "Analítica Avanzada para Campañas Inteligentes"
México IT Masters MAG
In numbers

7 Countries
Latin American from where we contribute to the development of the region.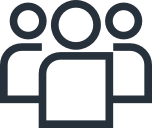 20.3 Million clients
who place their trust in us.

USD 153 Billion in managed
assets that represent our clients' wealth and future.

8,749 Employees
committed to making our objective come true.
About us
What we do
Investor relations
Press